Atlas Copco Hydraulic Pick Hammers
The Atlas Copco LH 11 D-handle breaker is ideal for horizontal work in brick, mortar and light concrete. It is one of the most powerful pick hammers on the market, featuring an impact energy of 18 foot pounds and impact rate of 2,400 blows/min. With its detachable front handle, the LH 11 is a popular choice for renovation, demolition and structural alteration jobs.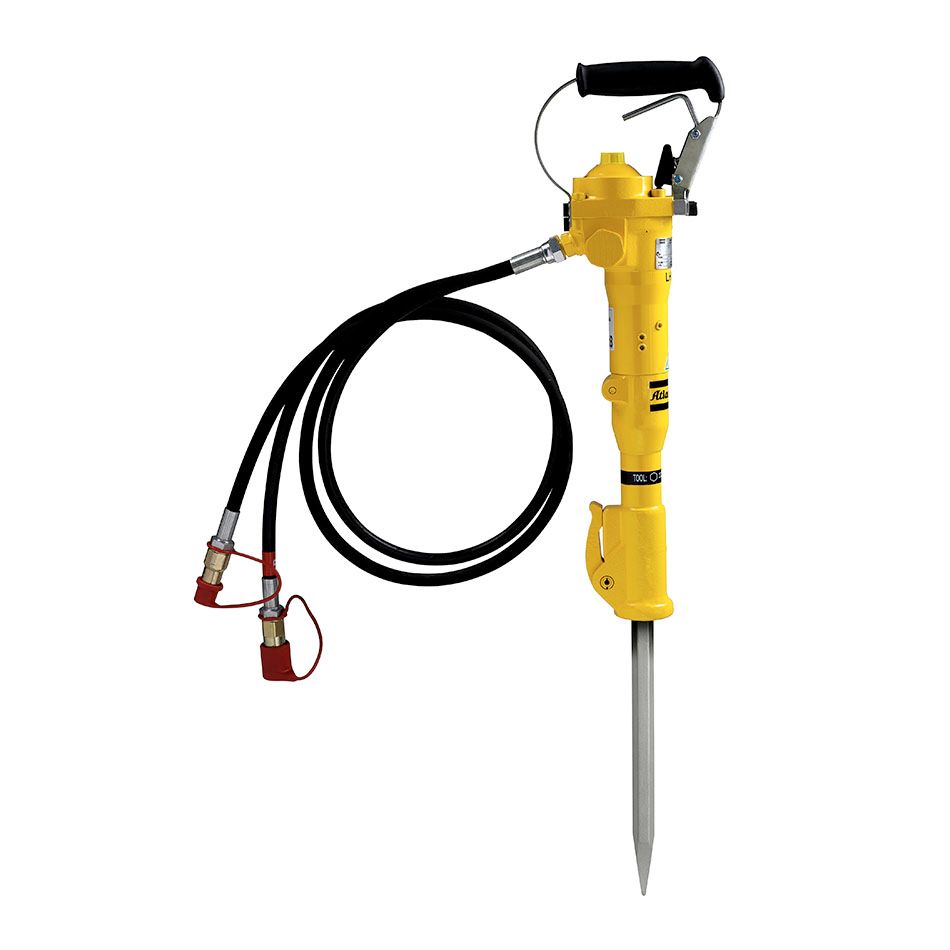 Can I Run These Hydraulic Tools on My Power Source?
Documentation
Consumable Tools
Accessories & Common Replacable Parts
Please Note: Atlas Copco will not accept returns on line items of $155.00 or less.